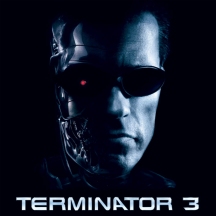 Once again I present you an Arnold movie which kicks ass – "Terminator 3 Rise of the machines". This movie became an instant classic the minute it had its premier. Because this movie is so great I collected a bunch of real facts and trivia that only I know about. You won't find this anywhere else so check it out.

It had been 12 years since the previous movie Terminator 2: Judgement day and 19 years since the first of this epic trilogy. Many have speculated that Arnie would be too old for the role of the terminator (since terminators don't get old how do you explain it looking old?). Of course this was just ramblings of the haters. As always Arnold looks like a god in this movie. But even after the haters saw it, there were speculations that it was CGI and photoshop effects. I have to say that it is completely not true. As proof I have a recent photo of California's governor, made right after his skiing accident. He may be a little puffy here and there but that's because he was hospitalized for a couple days. Arnold's photo after injury recovery.
If anybody says that's a photo from Conan then you don't know that Arnold wears that outfit all the time, why? Because he can.
The fact is that not a single scene with the T had CGI effects. Schwarzenegger had to insist that all scenes were done by him personally. Even the car chase where he hangs off a crane and the evil woman terminator smashes buildings using him. The scene where he reattaches his head also, no effects whatsoever.
Let's get on to the best moments and trivia:
– Second movie featuring Arnold driving down a hill full speed after Commando (cemetery car chase).
– Most gentleman moment:
Whenever Arnold wants to drive a car he grabs the driver and says "get off" or "get out". When throwing the woman terminator out of the vehicle he says "excuse me".
– Most romantic moment:
"John Connor: Are you sure about this? About her and me, I mean.
Arnold: Your confusion is not rational. She's a healthy female of breeding age.
John Connor: There's more to it than that.
Arnold: My database does not encompass the dynamics of human pair bonding."
– Most masculine moment:
After locking Catherine Brewster in the back of a truck she tells Arnold where John Connor is so that he lets her go.
"Catherine Brewster: You said that you'd let me go!
Arnold: I lied."
– Best quote:
"John Connor: You've got to be shitting me.
Arnold: No, I am not shitting you."