I have a little treat for you.
I've been making this little application for the past few weeks. It is a test for the new physics (Box2D) in Link-Dead/Berserker as well as a test for the player movement. The graphics are really simple, just lines, so I have to present an explanation.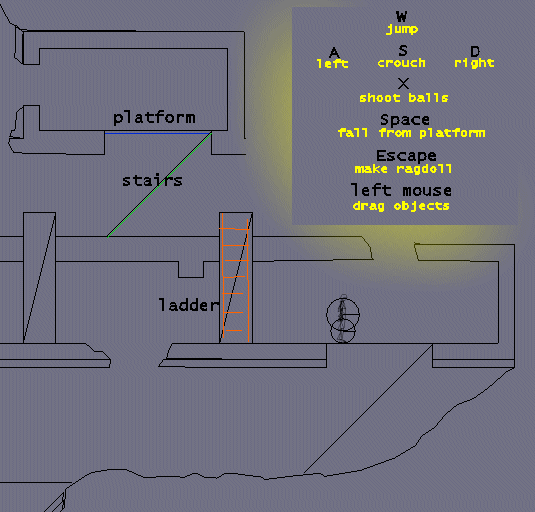 This test shows how the movement system will work. It is pretty much like in platformers. This is the best way I could think of to make players move around a 2D map without flying like in Soldat.
If you create the ragdoll you can drag it with the mouse. You can't resurrect the ragdoll so you have to restart the program to play again.
The known bugs are
– floating onto the platform/stairs
– some ragdoll collision issues