Hmmm…. now how do you go about writing something like this. It should be like the biggest and most complicated thing ever. But I would not write about it if that would be the case, here I am and that is because it is the simplest thing ever. Let me try to explain you my "theory of everything", in a bit of a patterned form, I won't go into details but the answer can be found in this article, cause I really would like you to think about this in your own terms.
There is this old song that has been completely forgotten, probably because it is too cheesy for today's standards (no, it's not a Manowar song). The lyrics of this song go something like this:
There's nothing you can do that can't be done.
Nothing you can sing that can't be sung.
Nothing you can say but you can learn how to play the game
It's easy.
There's nothing you can make that can't be made.
No one you can save that can't be saved.
Nothing you can do but you can learn how to be in time
It's easy.
Now what did the author have in mind? Or better to say, what state of mind was he in to write such a thing? Everything is easy? Yes it is.
I had this theory for a long time now with me but lately it had clarified in a way that I connected all other theories of mine in an elegant manner. This is why I call it the theory of everything. I had a conversation recently with a friend. We were talking about finding solutions to life dilemmas. He told me his answer to this problem and it astonished me because it was precisely the thing I had in my mind for some time now. Separately we came to the same conclusions.
I'm happy that this theory is rational, so you can think about it in logical terms and it makes sense, if you like that. This is how it goes:
What do we see in the universe? Everywhere we look at there are certain structures and patterns. These structures are formed by a set of laws or maybe just one law.

We see atoms joining together. We see many atoms joining to form matter. We see matter joining together forming planets and stars. On these planets we see many chemical processes. One of these processes on the planet earth is called life. There are certain chemical structures like amino acids which have a property that makes them join with other amino acids forming proteins. Forming DNA, forming all the life forms we see around, including you. The universe seems very complicated but if you look closely everything is in fact doing the same.
Let's examine a theory like the Big Bang. Once upon a time there was a gigantic explosion. All sorts of particles came to existence and started flying everywhere randomly. Now out of this chaos certain elements formed like hydrogen. These elements then formed more complex matter. They formed planets, stars, eventually life etc. etc. It is a process going on, since the beginning of time and it is going on at this very moment everywhere.
Now a lot of people will try to explain this by randomness (everything like the forming of planets or evolution of life is random). I don't believe in randomness. It is just a way to be ignorant. If you don't know much about something you call it random. There is a certain theory called Chaos Theory, which is called by some smart people just Unpredicted Order.
Imagine you are shooting at a target, a bullseye on a wall. You shoot randomly at the target. If you shoot at it 10-50 times or so, it will seem like a random set of dots formed around the target. But if you shoot 100000 shots suddenly a pattern will emerge. There will be a giant black hole where the target was (I assume you're not a good shooter). So what seemed random was just an unpredicted order around the bullseye.
It is like this with everything in the universe. The more closely we look, the more we see the same patterns. The same laws governing everything. Notice that everything in the universe is:
Coming together

Evolving towards more and more organized structures (elemental particles, matter, fauna, flora, humans…)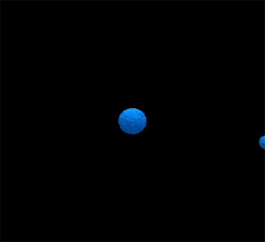 I think it is obvious that something is going on here. There is like a universal Law that tells everything in the universe to become part of something else and to evolve in that way. Everything wants to join with something else and become something more. So the question is, what is the unpredicted order of the universe, life and everything? In other words – where are we heading towards?
There's nothing you can know that isn't known.
Nothing you can see that isn't shown.
Nowhere you can be that isn't where you're meant to be.
It's easy.
I don't know. But I do know what I personally want from life. I might be a really weird person, because I like to feel good. Most people on this planet actively seek out ways to make themselves unhappy, stressed, worried and feel bad about everything. I want to feel good. Why not. So how do you do this?
It's easy.
You just have to understand this theory of everything. Let's get back to what is happening here, right now, in this universe, life…. it is a PROCESS.
Now you have a choice. You can either join this process, you can ignore it, or go against it. From my experience this choice will determine the level of your well-being. What I found out is that when you realize what is your role in this process and you go with that, you join it and you follow it, your life will become astonishingly simple, you will stop asking stupid questions (like for the meaning of it all) and just enjoy the ride.
I sort of knew this for a long time, but the hard part for me was knowing what part of this process should I become? I know many people have problems with this too. If you don't know this you'll have unanswered questions like: what do you want to do in life? What is YOUR purpose of living? And so on.
So how do you establish your role?
As always the answer is written everywhere for all to see, but nobody looks. I won't write what it is, cause if I write it, you'll just say "oh yeah that sure, obvious pff…", you'll click the X button on the top right and forget about the whole thing. But it is so fucken IMPORTANT!!!
Let me guide you and you'll answer yourself (and please don't think about this in the way everybody is conditioned to think about it, it does not have anything to do with what society and TV tells you what it is, just connect it with an understanding of evolution in our cosmos and you'll see what it really is and that it is and always was a part of you).
What is the one human emotion or feeling that does the exact same thing as the whole universe does?
What is the universe doing and what you can feel in yourself, that will make you do the same things – come together and evolve?
It's easy…